Application To The Home Office Under EU Law
European national submit applications under the EEA regulations in the UK. Click here to find out everything you need to know about immigration applications pertaining to european nationals in the UK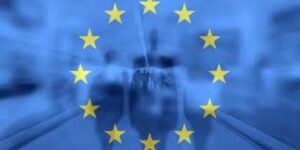 Contact our immigration lawyers for a free telephone
consultation on 020 3951 8832 or complete our enquiry form
to discuss your UK spouse visa.
EU Citizens in the UK
European nationals have the rights to move freely in the UK under the free movement principles of the European regulations. Under European regulations, 2006 (EEA Reg), European nationals have the rights of entry or move to the UK just as much as British citizens have rights to enter other European countries. This is called the initial rights of residence. In that period, however, it is expected that they are exercising treaty rights. A way to prove this is through a registration certificate. Note that this is not really important.
EU nationals and their family members have the right to remain and work in the United Kingdom.
The following are the various applications required by the EEA nationals and their family members to make available to the Home Office, UK Visas and Immigration:
Registration certificate – EEA Nationals
Permanent Residence – for EEA Nationals
EEA Family Permit – for family members of an EEA national
Residence Card – for family members of an EEA national
Retaining Rights of Residence – for family members of an EEA national after the demise or divorce of/with the European nations.
Derivative Residence Card as a primary Carer
Residence Card as an extended family member